B.S. in Communication/Public Relations from Slippery Rock University in 2004
N.F.P.T (National Federation of Professional Trainers)
Certified Personal Trainer since February 2006
CPR/AED Certified through American Heart Association
Currently Studying to be Certified Strength and Condition Specialist though NSCA (National Strength and Conditioning Association)

4+ years Personal Training Experience
I started my personal training career at Body Transit Fitness in Collegeville, PA, a suburb of Philadelphia. That is where I started to craft my style of training and build my philosophies on fitness. I also learned how to interact and really listen to what clients want, and be able help them reach and set new goals.
After that I found myself back in my home town of Pittsburgh. I was offered a position with Strive Fitness Enterprises. In my two plus years at Strive, I had the opportunity to wear a "few different hats". I have worked as a fitness youth coach, personal trainer, training specialist, and a fitness instructor. While being a fitness youth coach, I had the unique privilege of training kids from the ages of 6 to 13 on a daily basis in the youth fitness center.
As a personal trainer I had the chance to continue to work with a wide array of people from kids to adults. They all had very different goals, some wanting to gain size and strength, others wanting to lose weight. Please view the testimonial tab to see what my clients have to say about training with me.
Although I am not a certified class instructor, Strive asked me to design and teach a few different fitness classes. This helped me grow even more and become comfortable teaching to larger groups.
The most enjoyable position for me was a Strive Training Specialist. Through this position I had the opportunity to travel the United States and Canada when any customers purchased a line of equipment, it was my job to go to their facility and teach their whole staff on the equipment's technology. I taught everyone from owners, desk staff, other personal trainers, and gym members. I am very honored and privileged to say I have had the opportunity to work with the military. I traveled to their base locations when they ordered the equipment, and taught them how to maximize the technology, and showed them how to add it into their training regimen.
Another opportunity Strive gave me was to work with the inventor of Strive equipment, the late Dr. Paul Lapcevic. Doc taught me a wealth of knowledge when it comes to resistance training and how the body responds to it. I will always be grateful for the oppurtunity to work so closely with him.
My most recent venture has been adding Boot Camp to JM Fitness LLC. The reason in doing this is to help more people reach their health and fitness goals at the most afforadable rates possible. By teaching bootcamp, it allows me to create a high-energy, motivating enviroment for members to share in while reaching their heath and fitness goals. CLICK HERE to learn more about our Boot Camp.

Ever since I was young I have been involved in athletics. I participated in soccer, football, wrestling, and basketball through my high-school years. Once I reached Slippery Rock University, I was not involved with a sport until I met Jason Beck, an Internationally Ranked Powerlifing Champion who invited me to be part of the Power Lifting Club at SRU; that is where I flourished.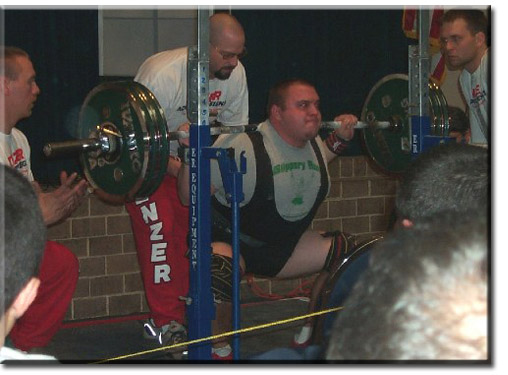 I was always an average athlete, but I always excelled in the weight room. I loved the training aspects of a sport I was involved in, but could never really convert my abilities to the game. Power lifting was the perfect fit for me.
I was the president of the Power lifting club my senior year at SRU. My main responsibilities were to get all the plans and details for our competitions together and train my teammates to be ready for our power-lifting meets. In my three years involved with power lifting, I placed 14th, 9th, and 5th at collegiate nationals respectively.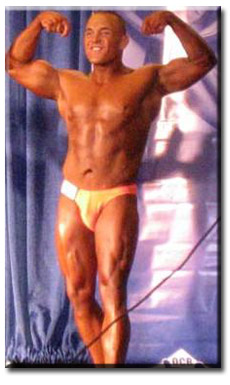 After college, I was left without a sport to be involved in until a close friend suggested bodybuilding to me. Once again, a sport that involved a majority of lifting which I seemed to excel at. Going from being a power lifter to a bodybuilder was quite a transition, but it opened up a whole new world of fitness to me. Bodybuilding is a much more detail-orientated sport than power lifting, and it requires a lot more discipline in all of the facets of your life.
Not only do I have the professional experience, I also have the personal experience of going through my own transformation. With these experiences, I will be able to help guide you through your training and help you avoid making common and frustrating mistakes.